There isn't much longer for our semiannual caftan sale, but the joy of caftans is forever.
One would think that with the end of the winter holiday season, it would be a time to relax in the world of retail... and in some ways yes, some ways no.
If you've ever worked in retail in any capacity during the holidays, you know that it's insane. It's the time of the year when registers everywhere are cha-chinging, but it also means that there's little time to breathe. There's really only time to react and continue forward according to plan, but once that's over, while the store is a bit quieter, it also means that priorities change. Instead of just reacting, it's time to plan, to organize, and to create. It's during these slower months when we are able instead to prepare things for continued success. It's when we do things like remodel the fitting rooms. And it's when we work with local creators, local creatives and other local businesses to create memorable photographs and videos that will tell the story of a brand.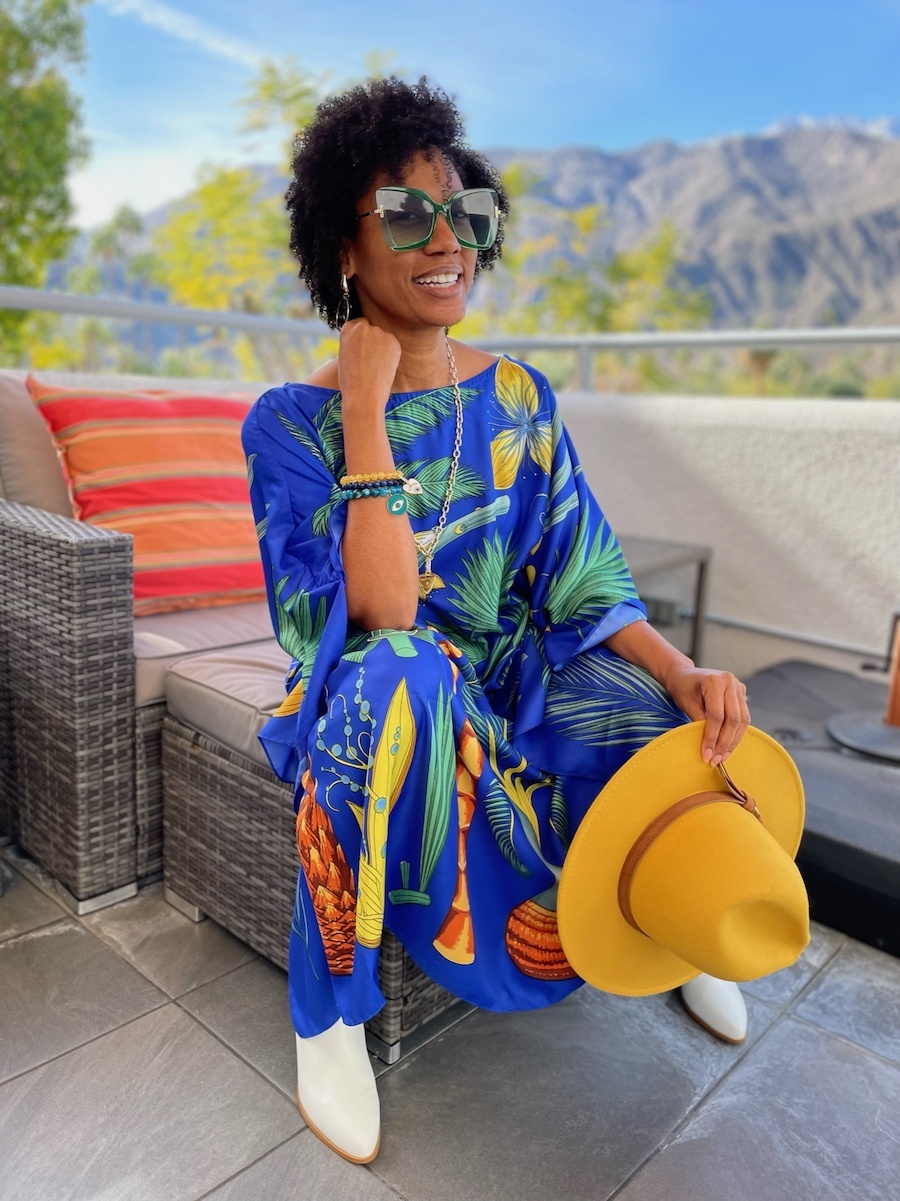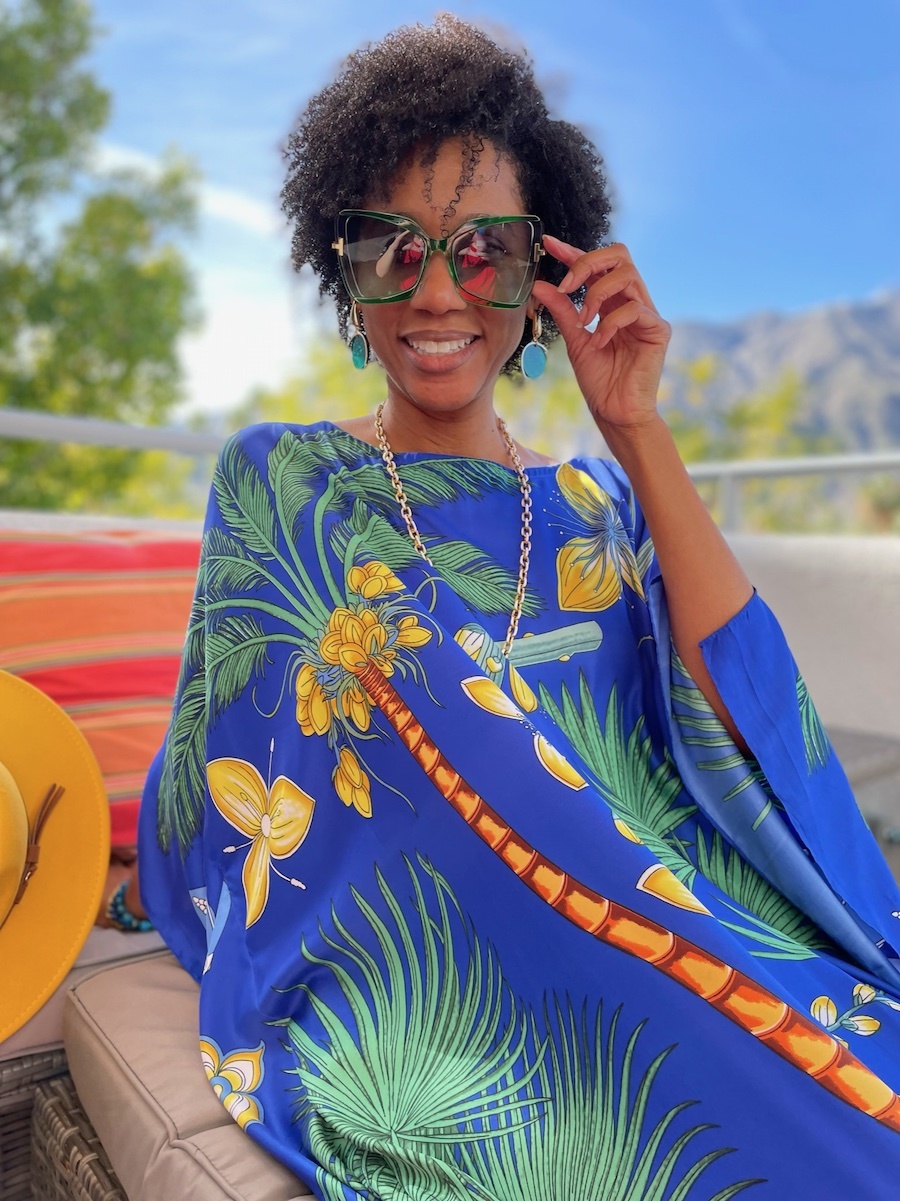 If you don't own a caftan, there's a certain joy in the movement and motion and fluidity. Patterns create innumerable other patterns and shapes with the movement of your body, the wind, gravity, and currents of temperature and air. Caftans are a celebration, and so we tried to reflect that in these photos. Like the desert breeze that sweeps down the mountain and skims across aqua pools, caftans embrace movement and command attention. 
At an empty condo (almost ready to be remodeled) in north Palm Springs next to the Liberace house and down the street from the Trixie Motel, we gathered to create magic from the kinetic beauty of silk caftans, chunky jewelry and bold metallic cowboy boots.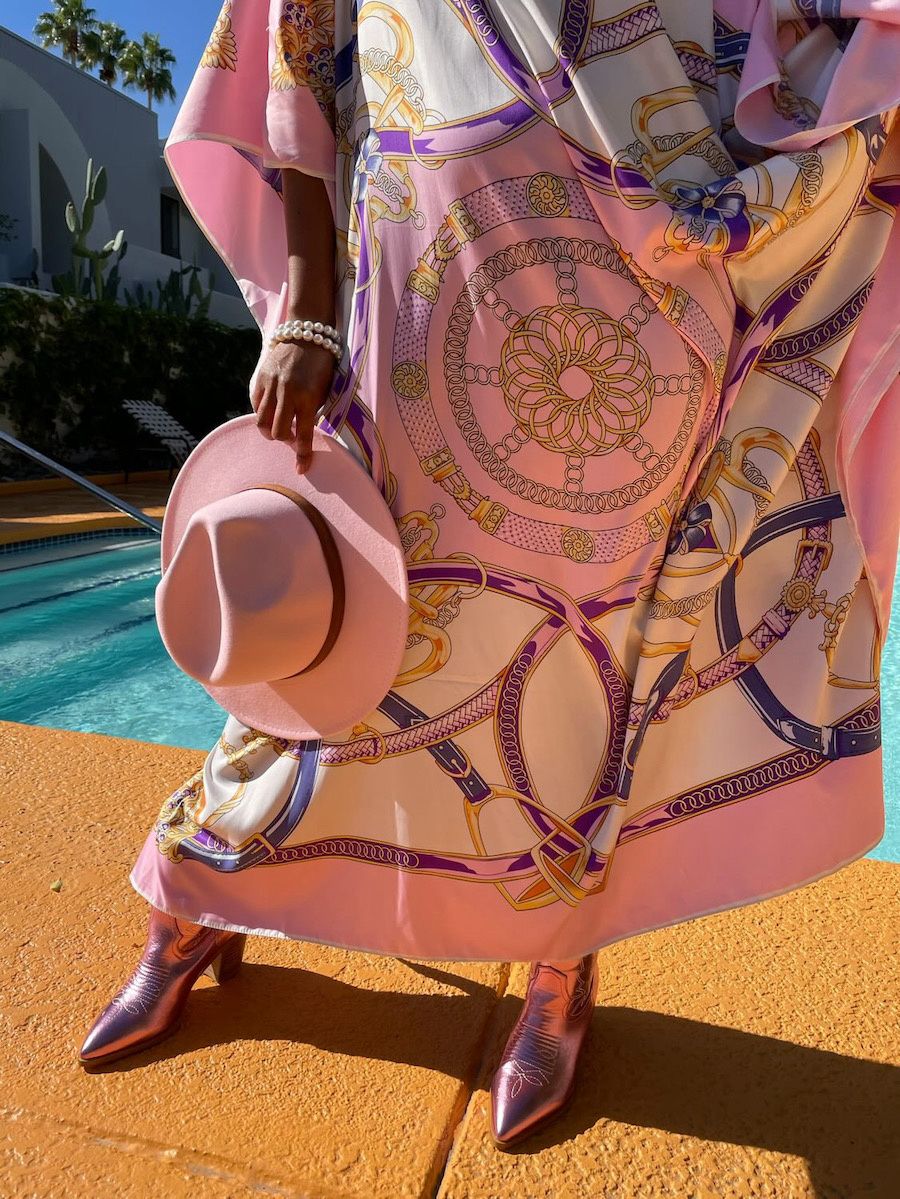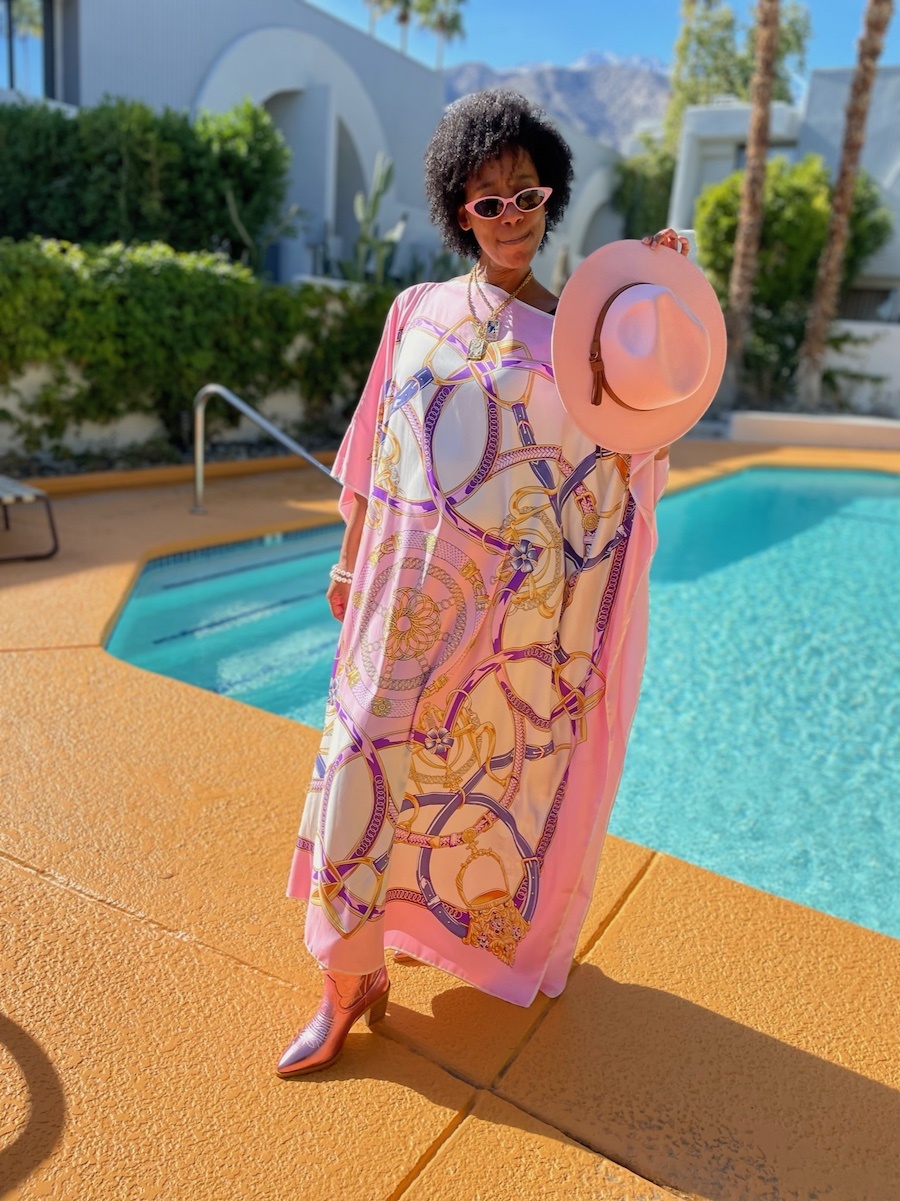 After two weeks of unseasonable rain and overcast skies, we wanted color, movement, fun and excitement. Yellows and oranges, pinks, gold, bright blue, sky blue, silver and more. After all, our semiannual caftan sale is only through January 31st, so there's now less than two weeks to save 20% on all of our gorgeous handmade Southern California made caftans and kimonos from California Caftans and Jennafer Grace. Less than two weeks!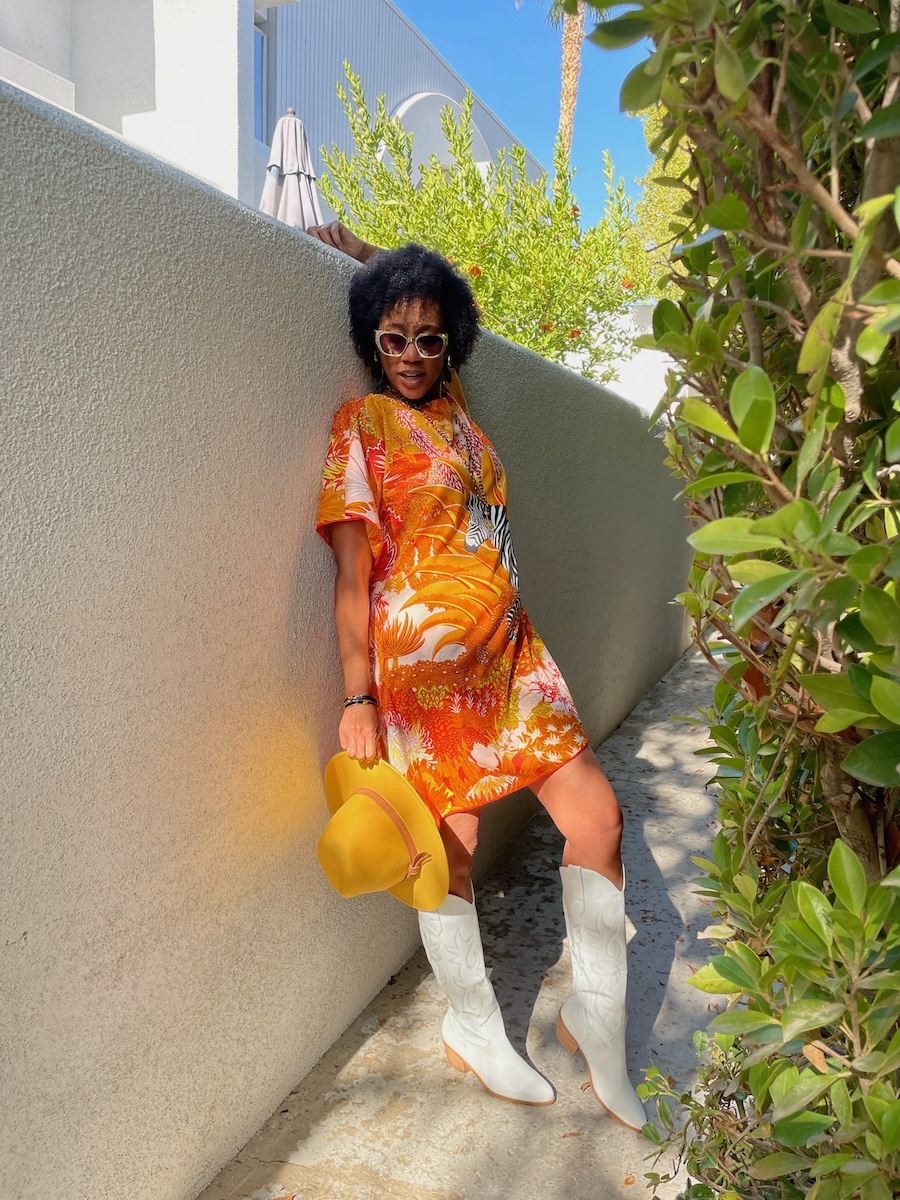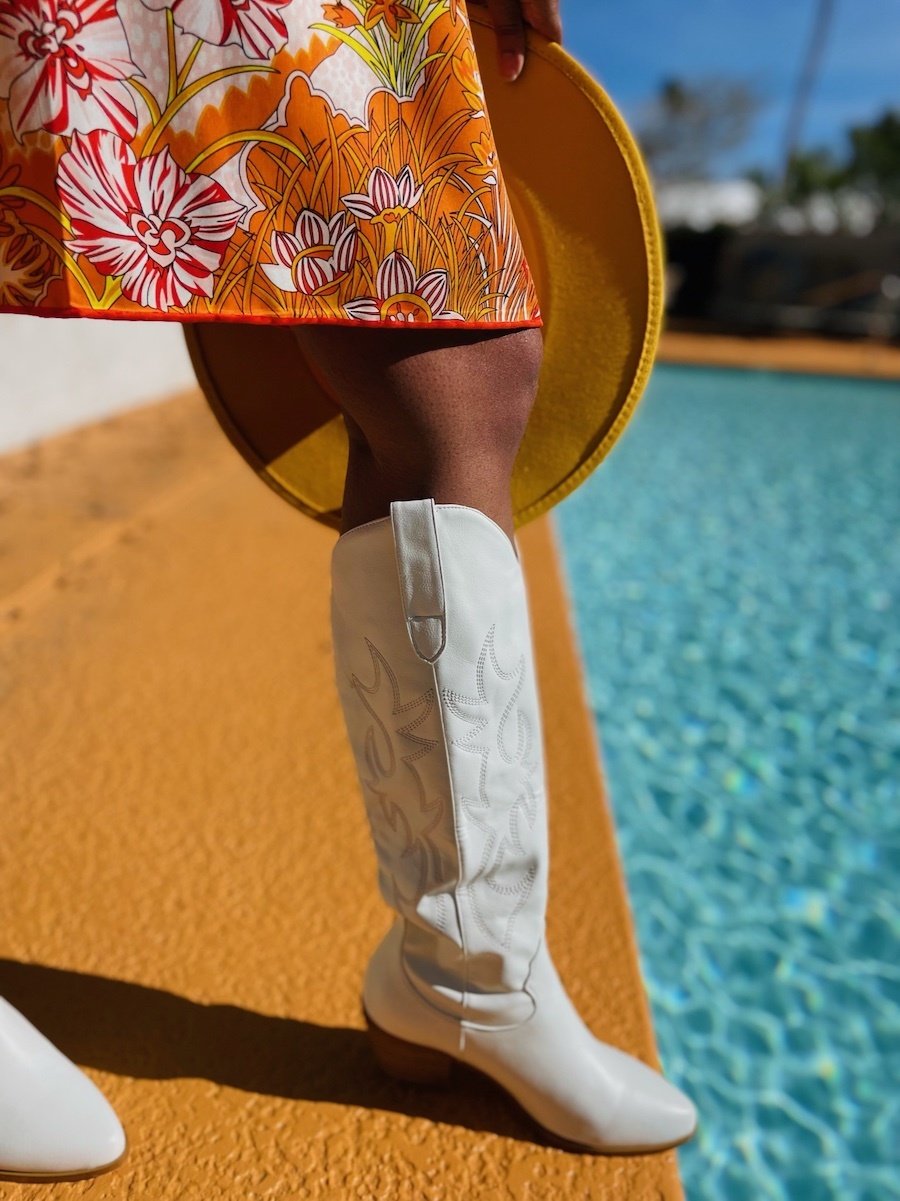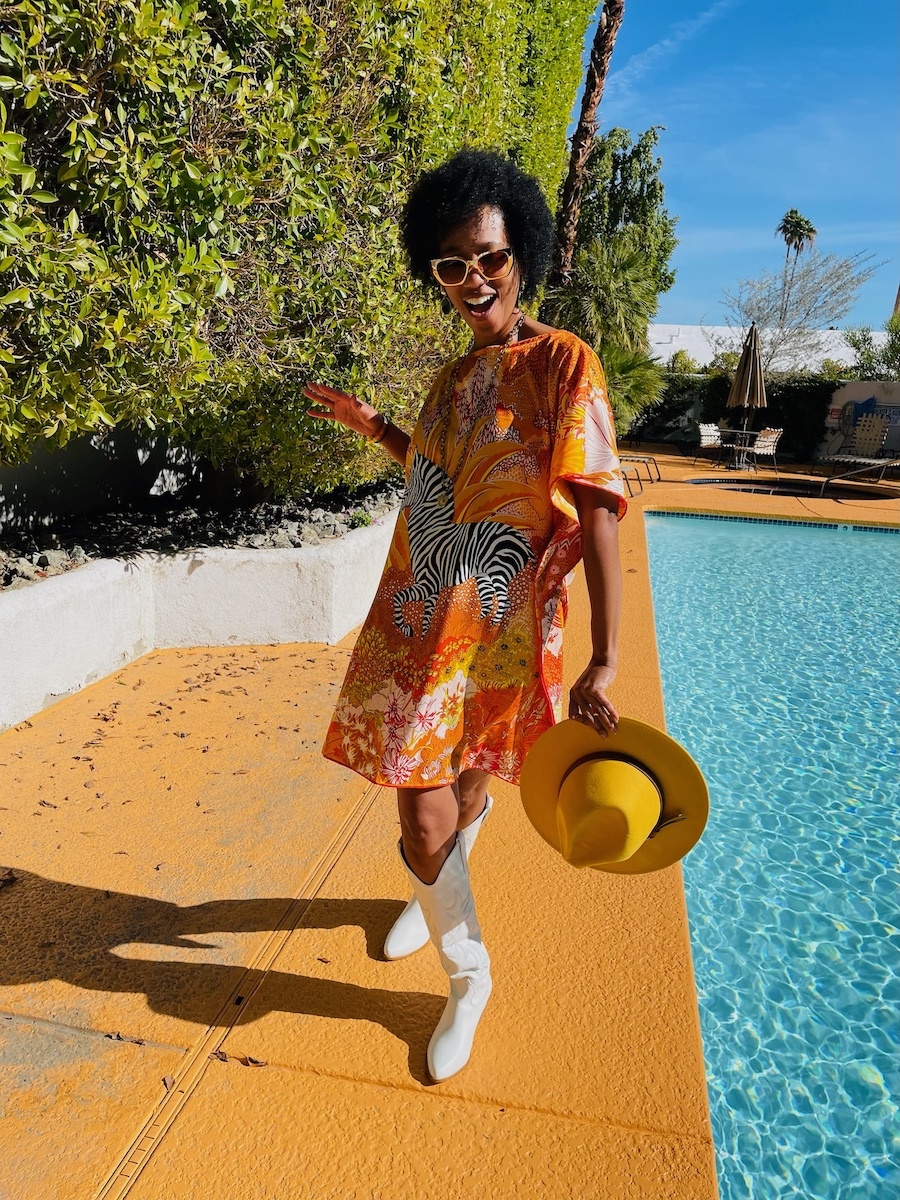 The condo was more perfect than any of us could have hoped. Huge glass windows, stunning mountain views. Bold shapes of white stucco overlooking a crystal swimming pool, with cactus, succulents and citrus trees adding living touches of desert beauty. And so while we had initially planned for the possibility of only shooting two looks, we were having so much fun, we spent the entire morning playing dress-up and creating lasting images. Even though our Caftan Sale is almost through, we have caftans all year long, because there truly isn't a time of year in the Coachella Valley when it's NOT caftan season.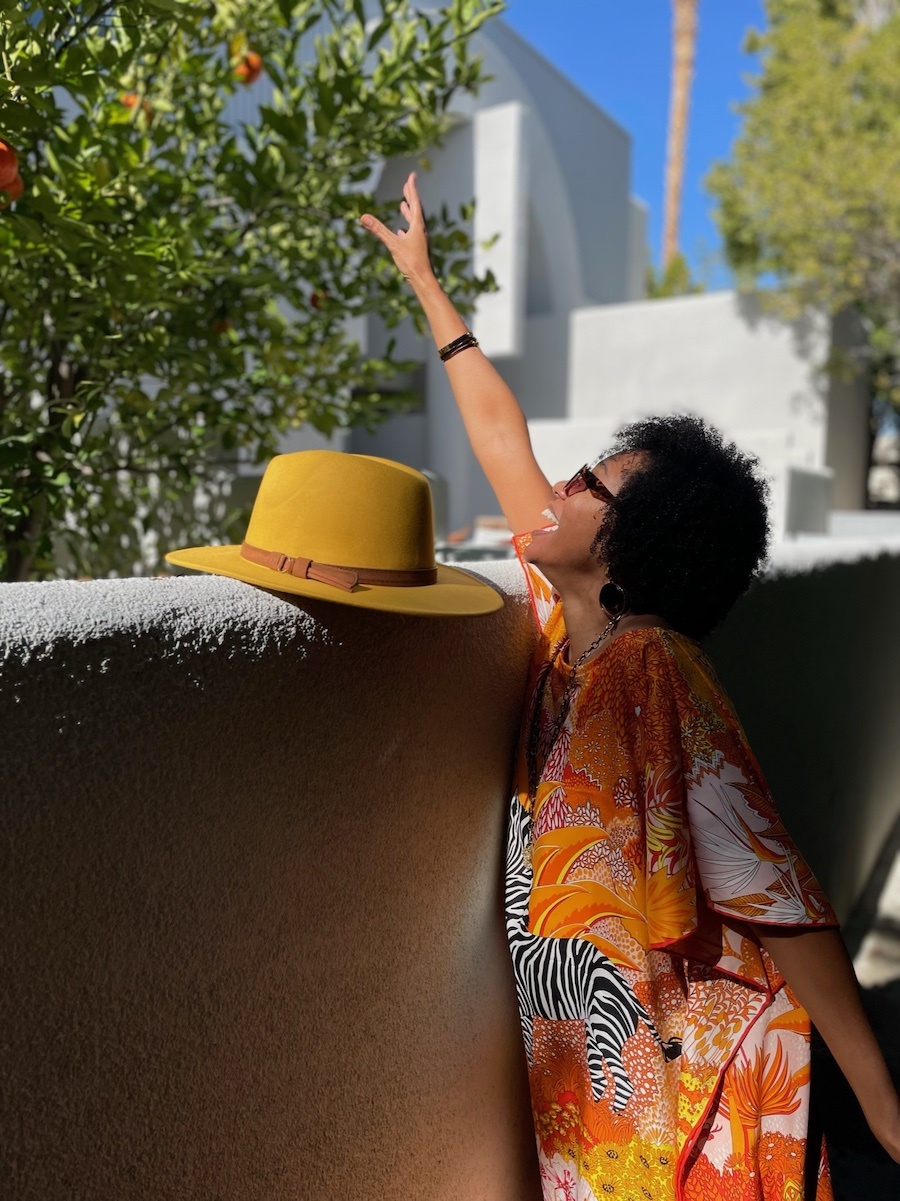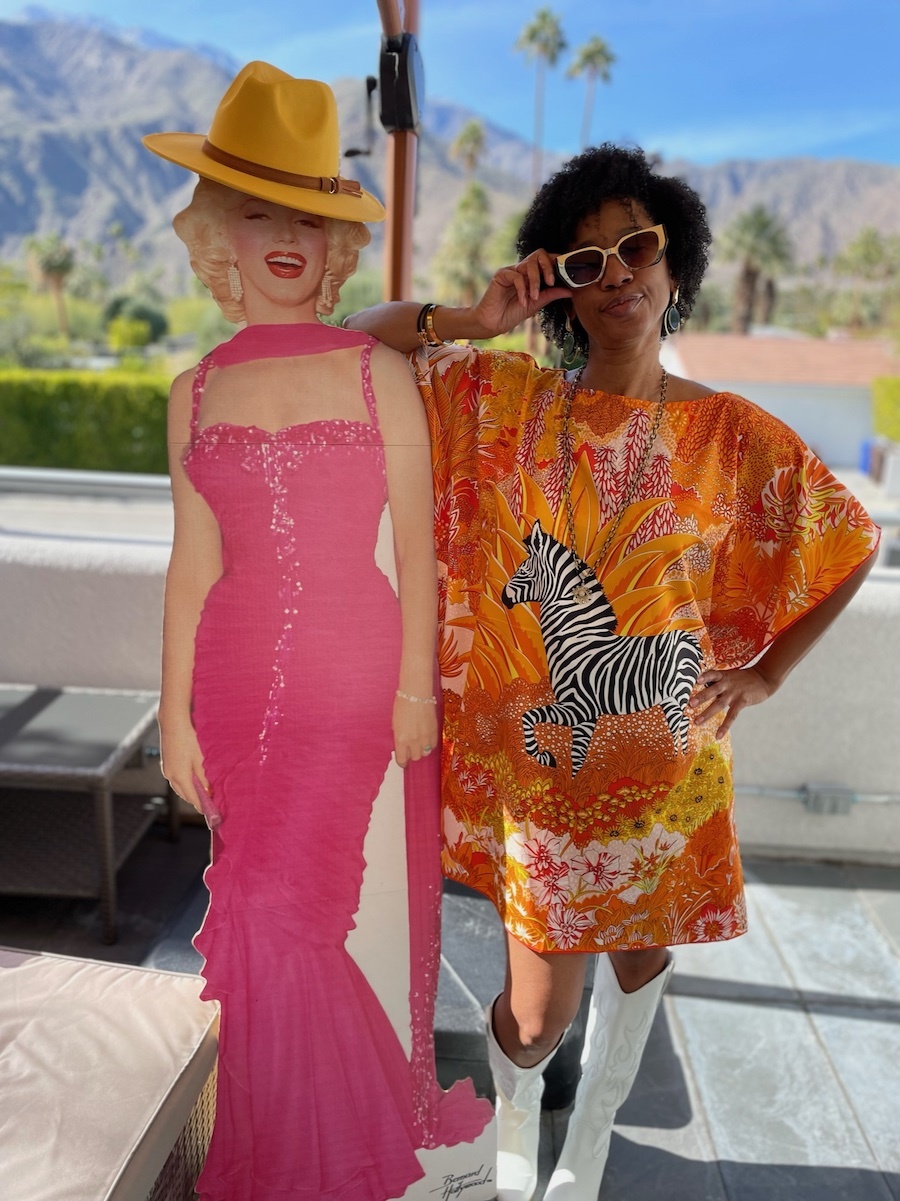 Believe it or not, everyone can pull off a caftan. YES REALLY. Not all the time in every situation, but that's what makes them so special. When you come out in a caftan, you're committing to being stunning. You're making a decision to take up room and to be unapologetic with your presence. Especially when you pair that with some gold or pink metallic Italian made cowboy boots from Billini. But we need to enjoy life while we're here. Have fun. Live. Make a splash. Live maybe a little outside of your comfort zone. Embrace beauty, embrace chaos, embrace fluidity. Reach for that orange. Put yourself on the same level as icons. Enjoy yourself. That's why people have been visiting this desert valley for so long... to live life at their own speed. And some days, that speed is FABULOUS. Have at least one caftan in your closet in 2023. 
All accessories are currently Buy One Get One 50% Off, including all California Caftans necklaces 
Condo by @rockergrrl9
Model: Lori @black.in.palmsprings
Styling: Julian @julian_jetson 
Photography: Orin @cranberryzero and Chantel @chantel.cruikshank
California Caftans only available in-store @californiacaftans
Follow Peepas @peepasps on Facebook, Instagram, Pinterest and Tik Tok