Midcentury modernist architecture, also known as desert modernism, became popular in Palm Springs in the mid-20th century (hence the name), and continues to be the defining visual spirit of this oasis in the California desert. This distinctly American architectural style is characterized by clean lines, simple shapes, and a focus on indoor-outdoor living. It incorporates natural desert beauty through flat or wide-angle rooftops, large windows, natural materials like stone and wood, and lots of indoor roominess to not only mimic the minimalist splendor of this area, but to provide both sun and breeze into mixed use spaces.
In Palm Springs, midcentury modernist architects such as William Krisel, Richard Neutra, and Albert Frey came here to design homes, resorts, and commercial buildings that incorporate elements of the surrounding desert landscape with man-made splendor. Many of these homes were built for Golden Age Hollywood royalty such as Lucille Ball, Frank Sinatra, Marilyn Monroe and Cary Grant, who saw Palm Springs as a place to escape the bustle of LA or the east coast, and to revel and relax in the wind-swept desert extravaganza of the Coachella Valley.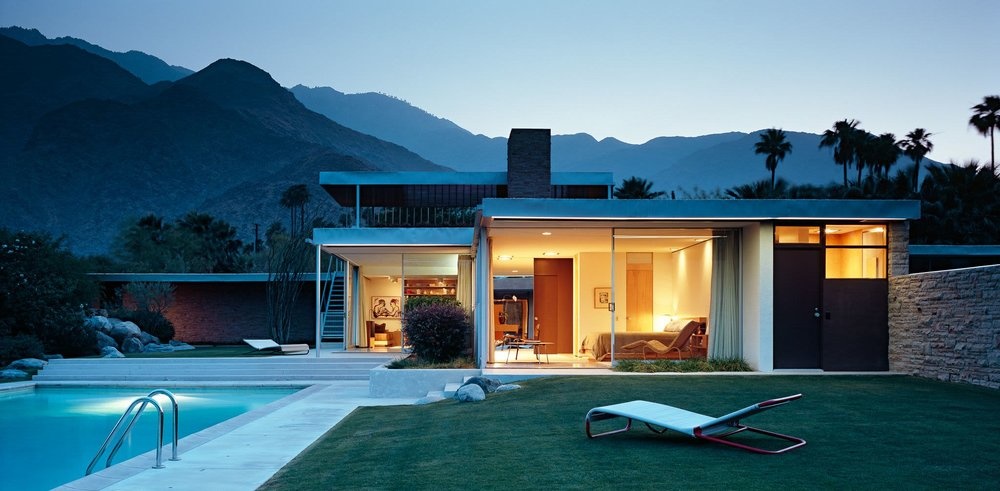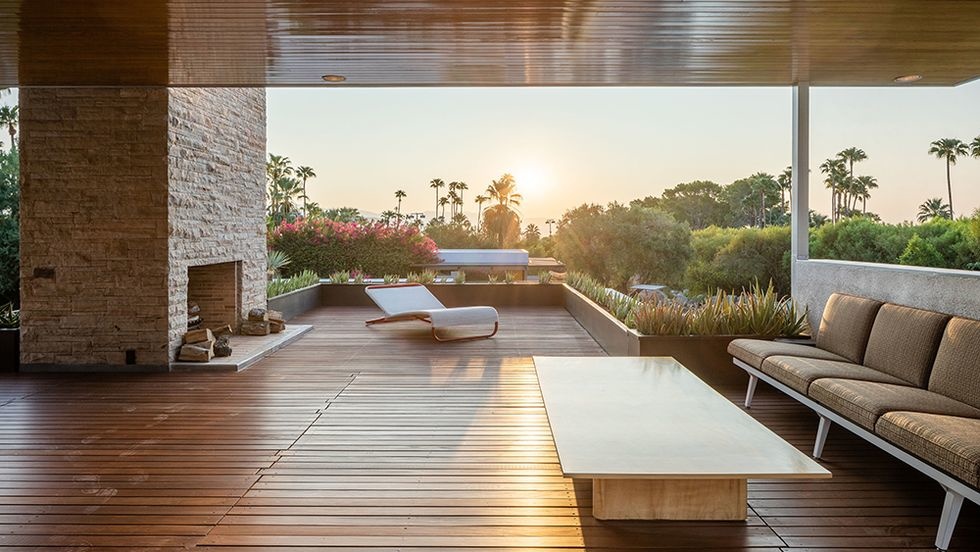 One notable example of midcentury modernist architecture in Palm Springs is the Kaufmann House, designed by Richard Neutra in 1946. The home is known for its innovative use of glass walls and its striking visual relationship to the desert. Another example is the Tramway Gas Station, designed by Albert Frey, which after being saved from demolition in the early 20th century, was registered as a historic location and converted into a visitors center for the Palm Springs Aerial Tramway. The long sharp angles and distinctive profile was meant to catch the eye of people driving into Palm Springs, and it remains a local icon.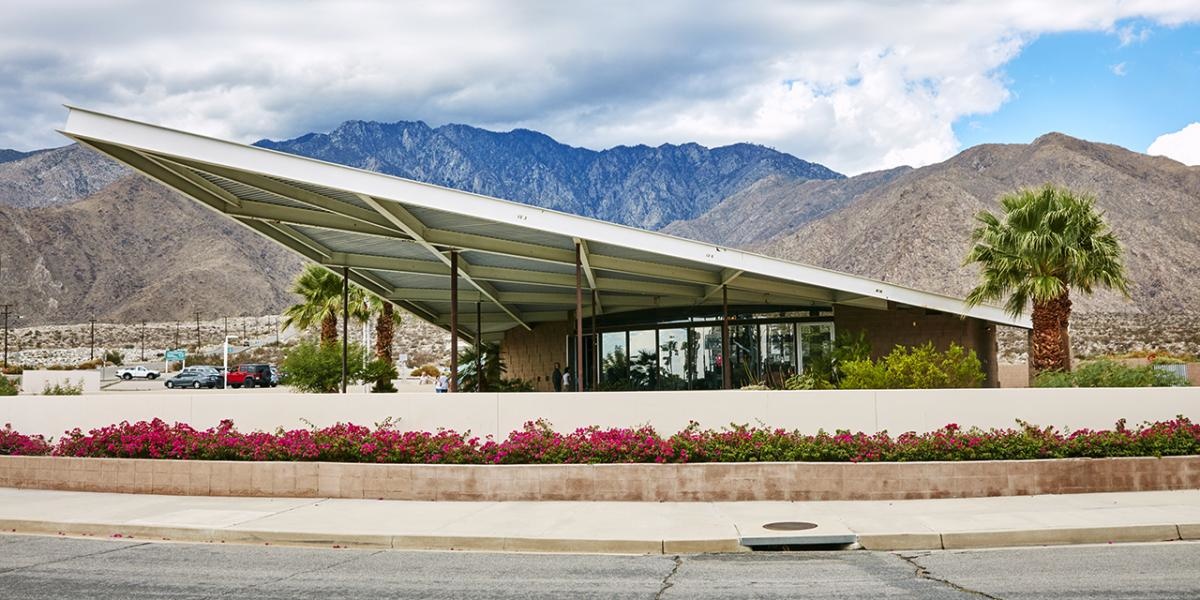 Today, midcentury modernist architecture in Palm Springs is highly sought after, and many homes and buildings from this period have been preserved and restored. This amazing city has become a popular destination for architecture and design enthusiasts and students, and hosts several events each year such as Modernism Week in February to celebrate this rich architectural heritage. It's one of the things that truly makes Palm Springs a unique destination for people around the world. In 2022, Olivia Wilde even chose to use Palm Springs as the backdrop for her film Don't Worry Darling, to represent an idealized and glamorous midcentury modern world, using many Palm Springs neighborhoods and homes for her cinematic vision.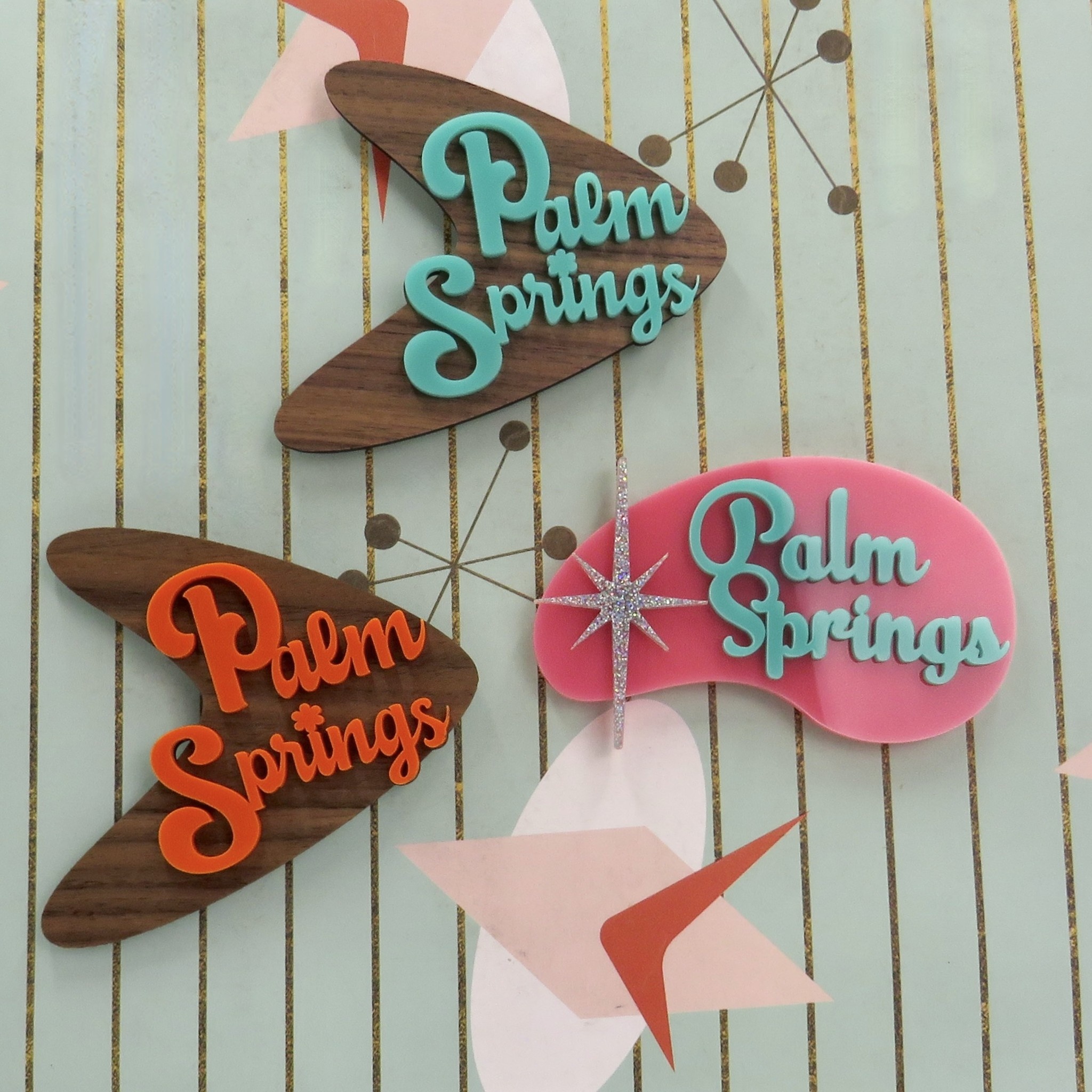 The style of midcentury modern and vintage Hollywood glamour has become part of the Palm Springs style, and at Peepa's, we try to bring that clean, colorful, fun and celebratory aesthetic to your home through art, fashion and gifts. From our selection of books detailing the works of architects such as Neutra, Frey and Krisel, to in-house designed t-shirts, magnets and ornaments in the style of midcentury glam, to framed artwork and home decor, we've got a little bit of a lot of things to add midcentury modern charm to your life. We're proud to remain a popular shopping destination for visitors and locals looking to capture some of that modernist beauty year-round.